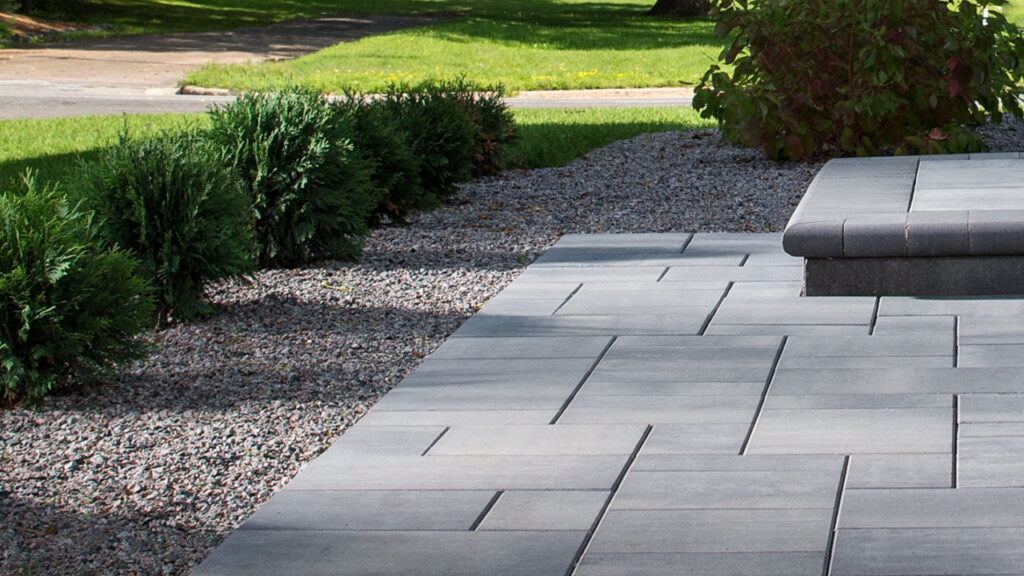 Usually, when you are looking to pave a driveway, walkway, patio, or a different surface, people would think about using concrete first. It is undeniable that concrete pavers have become very popular building material. Even with its popularity, many still confuse cement and concrete to be the same thing. In reality, cement is actually simply an ingredient for any concrete. Aside from cement, other components of concrete are sand, aggregate (such as gravel), and water as well as many different additions for color and specific performance characteristics.
Concrete is made and used when the wet mix is poured into molds of various shapes and sizes depending on what you are using it for and is then vibrated to compress the concrete before it is allowed to cure. The outcome pavers are typically durable and capable of withstanding some amount of pressure. 
Maintenance And Repair
As far as regular maintenance goes, pavers typically require less. Even some occasional cleaning and sweeping should be able to do the job. Do be mindful of weeds, if they start growing, it is best to remove them immediately. As for stains, they can be removed with a concrete cleaner or any recommendations from the manufacturer. 
De-icers and salt can also damage the smooth surface of concrete pavers. It is best to avoid such chemicals or at least use sealers. You should also properly plan the gutters so that water will easily drain away and decrease the amount that is on the concrete surface. Managing roots properly can prevent them from pushing up the concrete and creating cracks. 25 to 50 years is the life expectancy of a properly planned and installed paver.
Concrete Pavers Design
Real stone pavers are typically regarded as the premium paving material but concrete pavers also come close, it is even comparable to clay brick pavers. Concrete pavers are really strong and durable, more so than clay brick pavers, but a bit less than real cobblestone. Concrete pavings also come in a variety of colors, shapes, and sizes. 
It can also complement and look good with almost any home design. Meanwhile, other materials such as natural cobblestones or clay brick pavers are less versatile and can typically only work well on classical home designs
Installation
When installing concrete pavings, it would typically start with removing any existing paving or the excavation of grass and loose soil in the building site. After that, a layer of gravel base is laid down and compacted thoroughly, which is followed by a layer of sand. The thickness varies depending on what it is expected to handle, for example, 1 inch of sand over 4 to 6 inches of gravel should be enough for a standard driveway, while 10 to 12 inches is the recommended base for driveways expected to handle heavy vehicles.
Although this is a laborious, time-consuming project, it is well within the abilities of DIYers, especially if they have helpers. It is best to have skilled or experienced helping hands if ever you do decide to DIY. Although it is still recommended to simply contact professionals for the best results.
Our Concrete Services Include: